It's a YES for SANY
2021-06-17 15:27:28
By Admin
Your Equipment Solutions, also known as YES Hire for short, has just taken delivery of it's first fleet of SANY mini excavators following a period of increased demand for the Central Scotland tool and plant hire provider.
Based in Falkirk, YES is an independently owned company supplying a wide range of equipment for hire all over Scotland and when it came time to add some mini excavators to the growing fleet, YES purchased two SANY SY18C, 1.8 tonne, excavators and two SY26U, 2.7 tonne, excavators.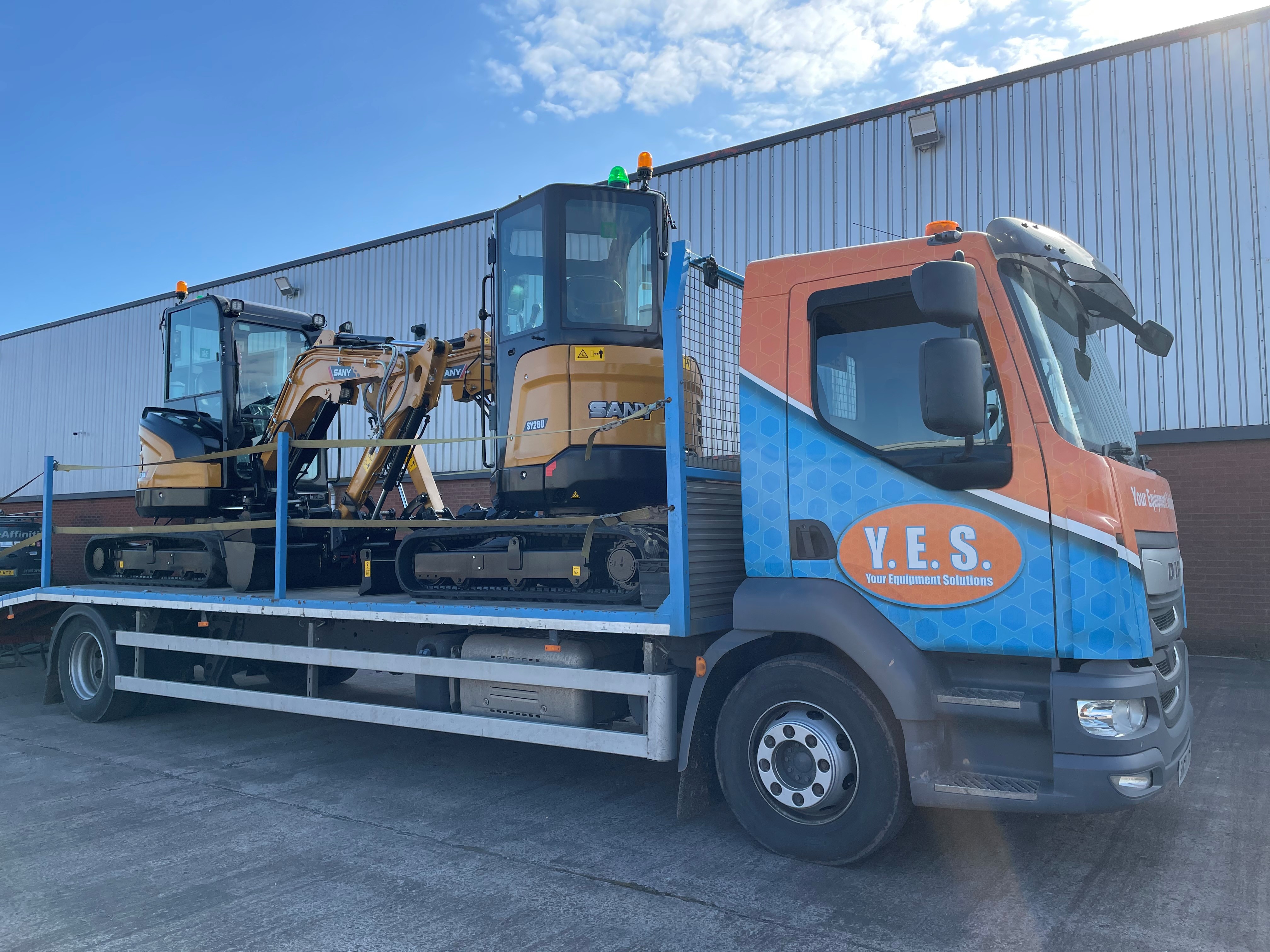 'We decided to try the SANY product with some of our key customers and after rigorous testing we gained very positive feedback' commented David Johnstone, Managing Director, Your Equipment Solutions. 'This feedback, combined with the tough build quality and back up from SANY's direct sales channel in Scotland gave us the confidence to buy four excavators' continued David.
'Your Equipment Solutions has been expanding rapidly over recent years and we are delighted to become a supplier to the this well respected business' said Stewart Smith, Scotland Sales Manager, SANY UK & Ireland. 'Our machines come with high specifications as standard and the quality build makes them perfectly suited for the hire market' continued Stewart.
The four machines were sold through SANY Scotland, SANY's direct sales and support route for the Scottish market.