Banner Contracts Announced as New Dealer for North East England
2020-10-23 17:37:54
By Admin
Following initial entry into the UK market in 2015, SANY is now embarking on its next chapter by establishing a whole new regional dealer network across England and Wales. The latest company to join the SANY family is Darlington based, Banner Contracts.
With over 35 years of experience in the construction equipment industry, Banner Contracts is one of the most respected and well-established family businesses in the North East of England. Banner will be responsible for all sales and support of SANY excavators across Northumberland, Tyne & Wear, Co Durham, North Yorkshire, West Yorkshire and East Yorkshire.
'We were very impressed by the professionalism of the Banner team, as well as, their extensive support network across the North East of England' commented Simon Zhu, SANY UK & Ireland Managing Director.'We want to ensure SANY customers receive industry leading care and are confident Banner will provide this' continued Zhu.  
'Over the past number of years, we have watched the SANY range of excavators grow and are very proud to represent this brand across the North East region' stated Mike Banner, Banner Contracts Managing Director.'The feedback on the product's performance has filled us with great confidence and now look forward to a great future as part of the SANY family in the UK' continued Banner.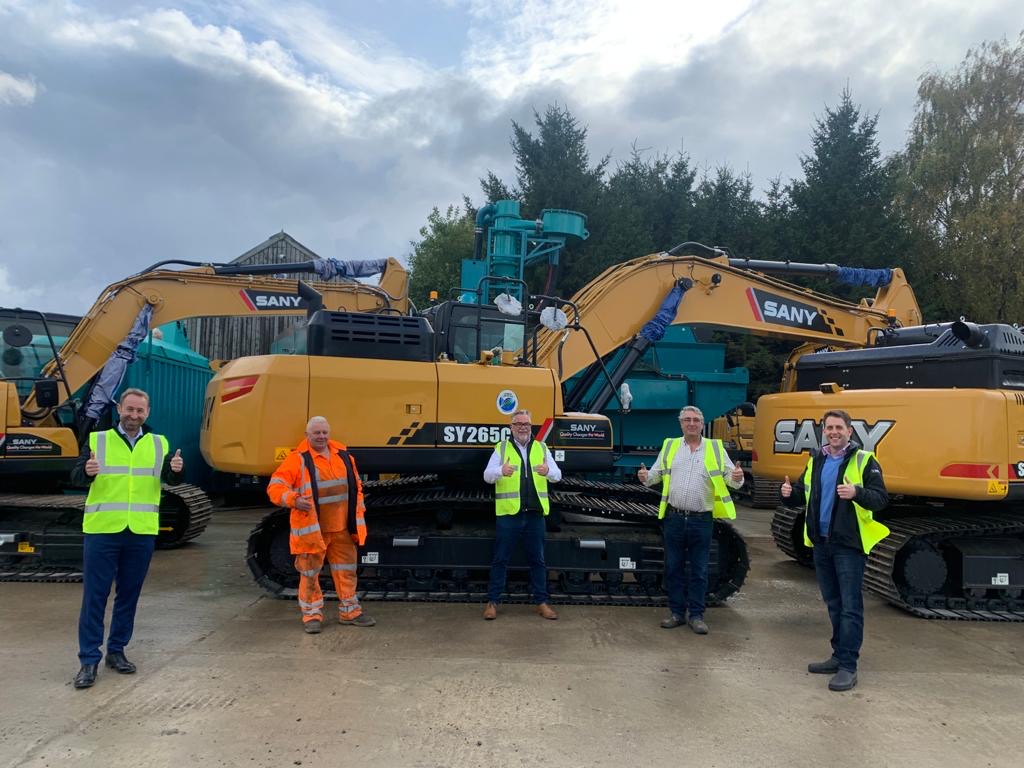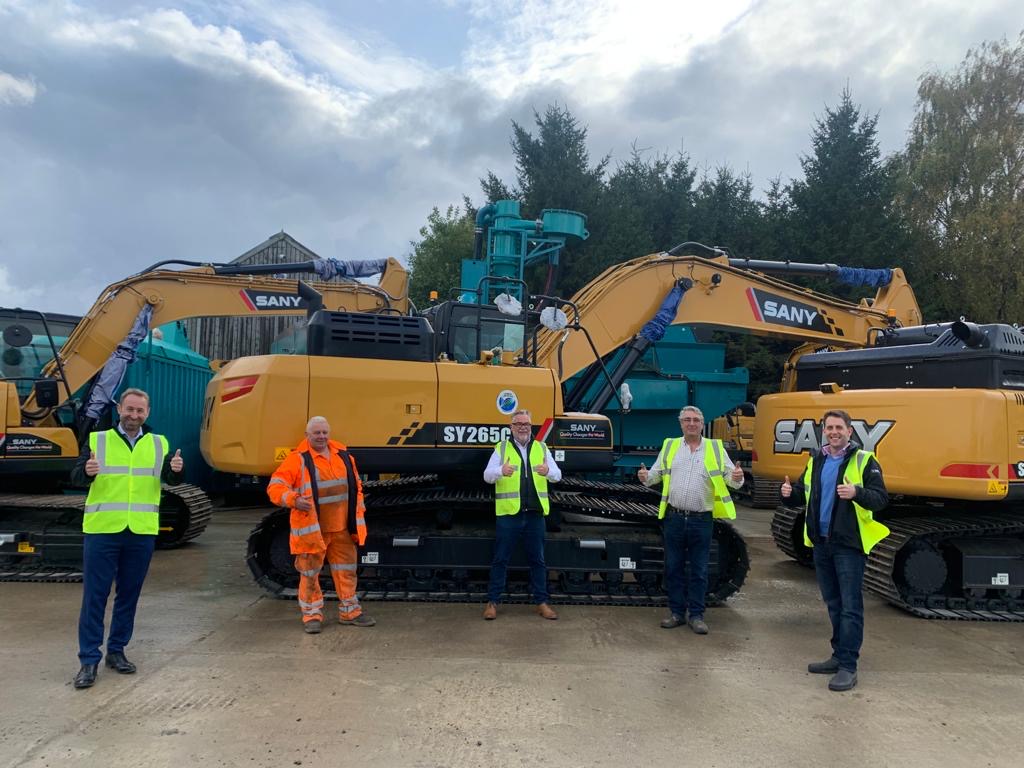 Pictured(L-R): Leigh Harris (SANY UK & Ireland), Bob Gowling (Banner Contracts), Tony Thorpe (SANY UK & Ireland), Mike Banner (Banner Contracts), Andrew Banner (Banner Contracts)
About SANY
SANY Group started in 1989 as a small welding supply company founded by four young men who wanted to offer better products to the world. Over the last three decades, SANY Group has grown and evolved into a global brand with a sales turnover of £12.5 billion, manufacturing and supplying a  diversified range of products including construction and industrial equipment, renewable energy solutions, finance & insurance services, precast concrete housing, heavy duty mining equipment and industrial communications. One of the most successful products in the SANY range is their hydraulic excavator, having cumulatively sold 250,000 units worldwide over the past 17 years including a new sales record of 60,000 units sold in 2019. SANY truly is an international company with three listed companies and a presence in 140 countries around the world, including global R&D and manufacturing facilities in India, Brazil, Germany and USA
SANY UK & Ireland is the latest addition to SANY's global network of companies and is in the process of setting up a direct sales route in Scotland and building a new dealer network across England and Wales. SANY will continue to sell and support excavators in Northern Ireland and the Rep. of Ireland with partner, Sleator Plant.