SANY celebrates success at PlantWorx 2023
2023-06-21 20:02:22
By Admin
SANY UK is delighted to announce its resounding success at the esteemed Plantworx Exhibition 2023. The event, held from 13 – 15 June at the East of England Arena in Peterborough provided an exceptional platform for SANY to showcase its cutting-edge solutions and engage with industry professionals, resulting in a highly fruitful exhibition experience.
Plantworx is renowned as one of the premier exhibitions in the construction industry, attracting a diverse range of exhibitors and attendees, including manufacturers, suppliers, and industry experts. SANY's participation in Plantworx 2023 exemplified the company's commitment to staying at the forefront of innovation and addressing the evolving needs of the construction sector.
During the exhibition, SANY captivated visitors with its impressive display of construction machinery and equipment. The spotlight was on SANY's latest range of wheel loaders, the SW305 and SW405, which garnered significant attention from industry professionals and prospective customers. The new generation of wheel loaders from SANY are excellently manufactured with well-known components including Kawasaki pumps and ZF transmission and fully equipped as standard including 360 camera, keyless entry, single joystick steering and 3rd function hydraulics.
Visitors also had the opportunity to operate a SANY excavator themselves in the live demonstration zone, showcasing the superior performance and exceptional reliability of the SANY range of machines.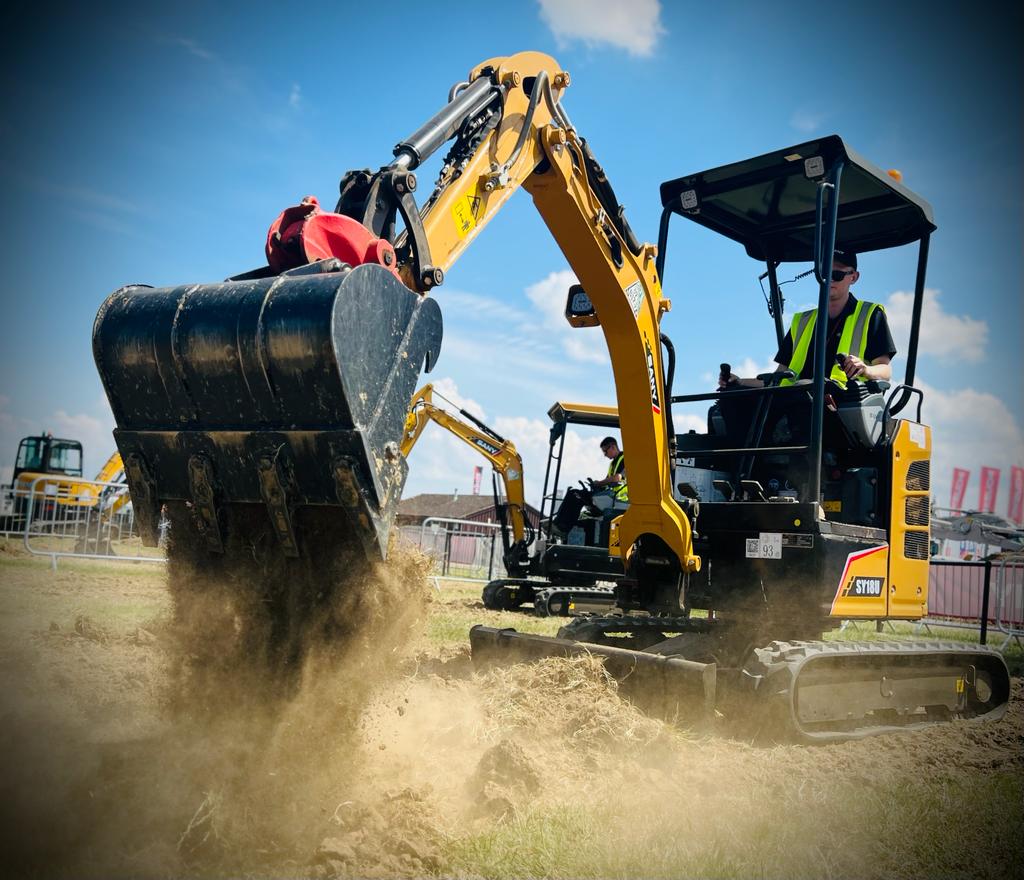 "We are thrilled with the overwhelming response and success we achieved at Plantworx 2023," said Leigh Harris, Business Development Director at SANY UK. "The exhibition provided an invaluable opportunity for us to engage with industry leaders, establish new partnerships, and demonstrate the innovation and excellence that defines our brand. The positive feedback we received regarding our new range of wheel loaders has further reinforced our commitment to delivering top-quality construction machinery to our customers."
SANY UK's experienced team of professionals and representatives from their nationwide dealer network were present throughout the exhibition, offering comprehensive insights and expert advice to all visitors and played a vital role in establishing connections and fostering a deeper understanding of SANY's products and services.
The success of SANY at Plantworx 2023 reaffirms the company's position as a trusted provider of construction machinery in the United Kingdom. SANY remains committed to continually advancing its product offerings, delivering solutions that enhance productivity, efficiency, and profitability for construction projects of all sizes.
SANY would like to thank their dealer network, suppliers, partners, show organisers and their marketing team behind PlantWorx for all their efforts in helping to make this a superb event.