Dow don't hesitate when it comes to SANY
When Marshall Dow, Director at Dow Group, required new 22-tonne excavators for his waste and recycling business, he decided to give SANY a chance. Three years later, Marshall now operates four SANY excavators ranging from 22-35 tonne and could not be happier with their performance.
"Not only are the SANY machines well-built and easy to maintain; they are packed with the latest technology that we value, such as rear-view cameras and clean burning fuel efficient engines, as safety and ongoing improvements in environmental performance are important to us and our blue-chip clients." stated Marshall.
"We now operate four SANY machines, and each one of them has not had a single thing go wrong with them since day one, not even a slight niggle, I can't fault them, and I wouldn't hesitate in buying more SANY excavators to match our expansions plans, in both recycling and muck shifting operations." notes Marshall.
Two SY215's are busy stockpiling and loading a fleet of 44-tonne HGV's with the recycled graded Refuse-Derived Fuel (RDF) material that will be reused as industrial fuel and bound for power plants in Europe: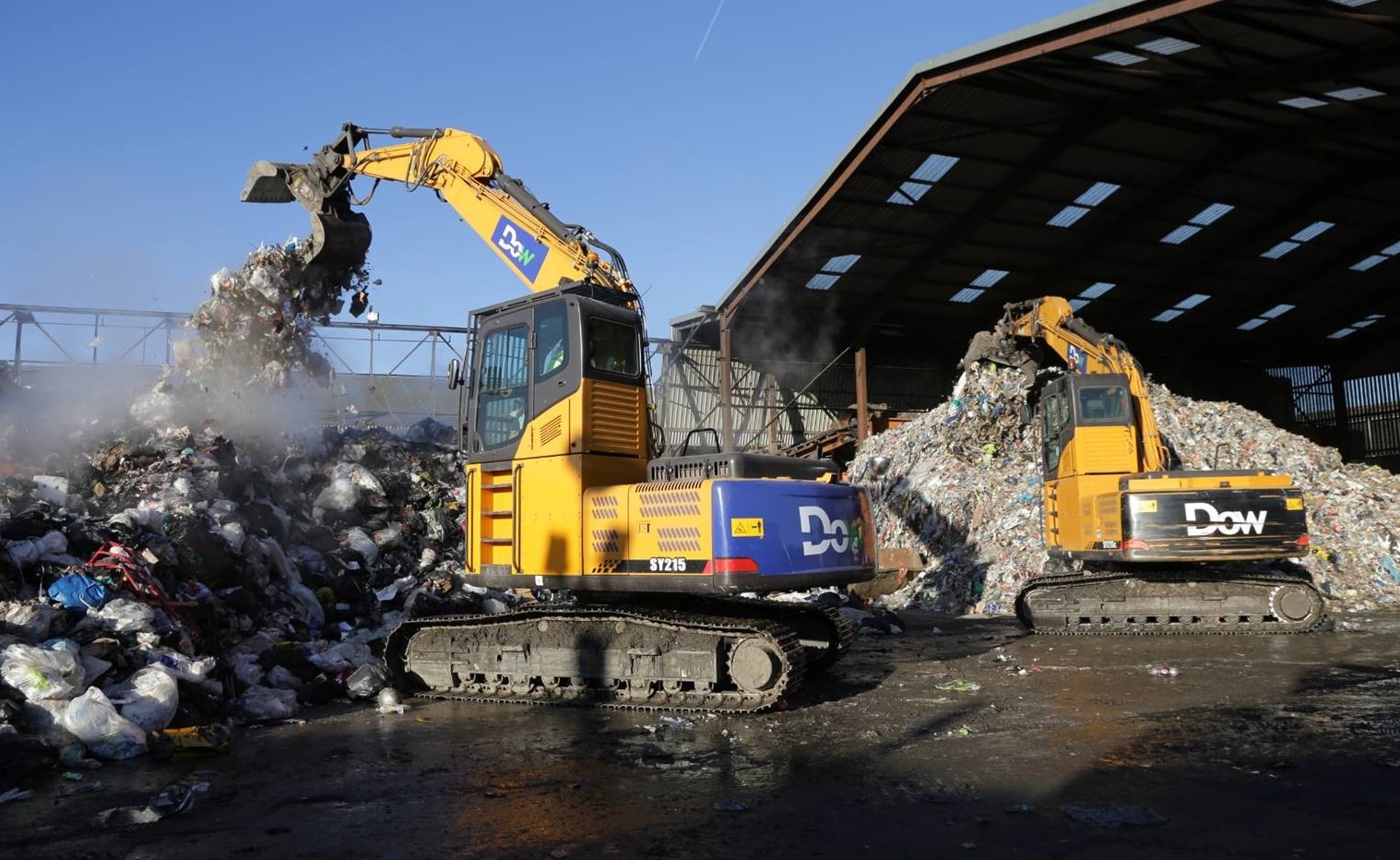 Dow's SANY SY335C was purchased to work on a new building project outside Glasgow where the 35-tonne machine was used for the ground excavations for the new properties.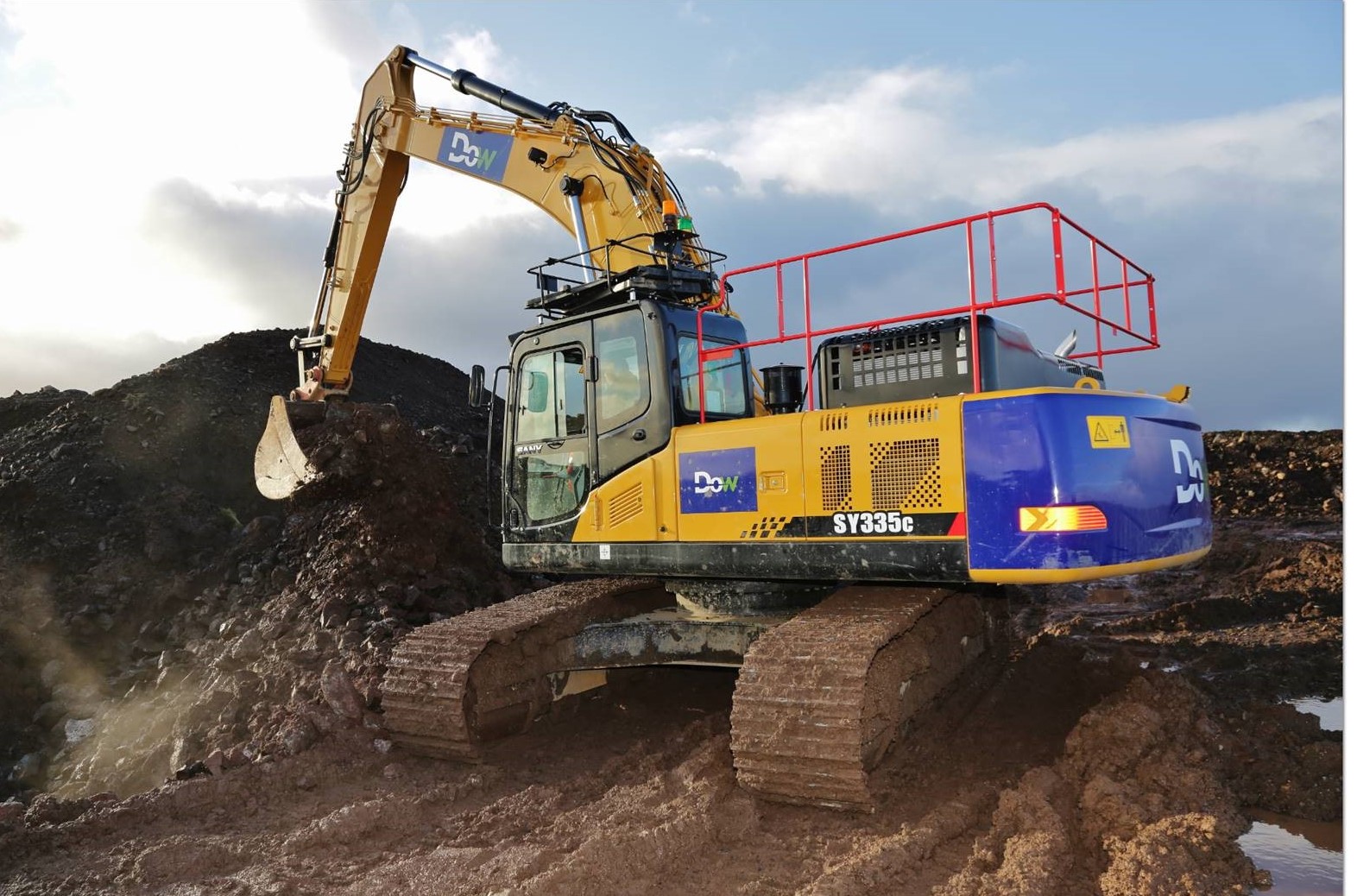 Thank you to Earthmovers Journalist, David Wylie, for the quotations used in this SANY in Action case and for providing the fantastic pictures.