SANY and Xwatch Safety Solutions – elevating safety through collaboration
2023-11-14 23:11:46
By Admin
In the rapidly evolving world of construction and machinery, maintaining safety standards while meeting customer demands is crucial. A collaboration that captures this synergy is the relationship between SANY UK & Ireland and Xwatch Safety Solutions. This partnership represents how leading industry players are placing great emphasis on ensuring operational safety, while also ensuring customer preferences are met.
At the heart of this collaboration lies the customers' trust in Xwatch as their top choice for safety solutions. While many OEMs (Original Equipment Manufacturers) come with their own in-built safety systems, there's a reason why customers specifically ask for the Xwatch system: its unmatched reliability and performance in height, slew, and RCI (rated capacity indicator) systems and the compatibility with Leica Geosystems, further adds to its credibility and appeal in the market.
It's evident from the choices of major industry players , tier one contractors, and plant hire companies, who will specify their requirement for both Xwatch and Leica on their SANY machines. This demand is driven by the necessity to comply with safety requirements on crucial infrastructure projects such as HS2 and Hinkley Point C. It's almost become a pre-requisite: before even discussing adding a machine to a fleet, hirers and contractors ask, "Is it Xwatch compatible?"
"Safety compliance on major infrastructure projects has made advanced systems integration a standard ask; it's no longer just about the machinery, but also about ensuring compatibility with leading safety solutions." reported Jonathan Smith, Product Manager, SANY UK & Ireland.
SANY has undeniably etched its mark in the excavator market within the UK and Ireland. Their commitment to safety isn't merely a company policy—it's an ingrained principle. Their collaboration with Xwatch is a testament to this commitment. The fact that they rely on Xwatch as a third-party fit solution speaks volumes about their dedication to not just meeting, but surpassing safety standards.
An example of a recent installation was for an arborist company – Alun Hughes of ALH Forestry  – on his 16-tonne SANY SY155U excavator. In 2021 the Forestry Industry Safety Accord (FISA) and the Health and Safety Executive (HSE) emphasising that mechanical tree work with an excavator clearly comes under the Lifting Operations and Lifting Equipment Regulations (LOLER). This highlighted the need for strict adherence to all processes these regulations detail. The Xwatch RCI and the SANY machine were the perfect combination and solution in this scenario.
What really strengthens this partnership's effectiveness is the mutual reliability of both brands. SANY's robust and dependable machinery dovetails perfectly with the Xwatch systems.
"The collaboration between SANY and Xwatch is like precision engineering, where each function supports the other. This ensures that our customers and SANY's customers can depend on the reliability and safety of our systems for uninterrupted operations." Said Dan Leaney, Sales and Operations Director, Xwatch
The collaboration between SANY UK & Ireland and Xwatch Safety Solutions is a prime example of how industry leaders can come together to ensure that operational safety isn't compromised while simultaneously meeting customer preferences. This alliance demonstrates that with the right partnership, innovation, safety, and customer satisfaction can go hand in hand. It's a collaboration that not only serves as a benchmark for the industry but also assures customers that their safety and needs are always at the forefront.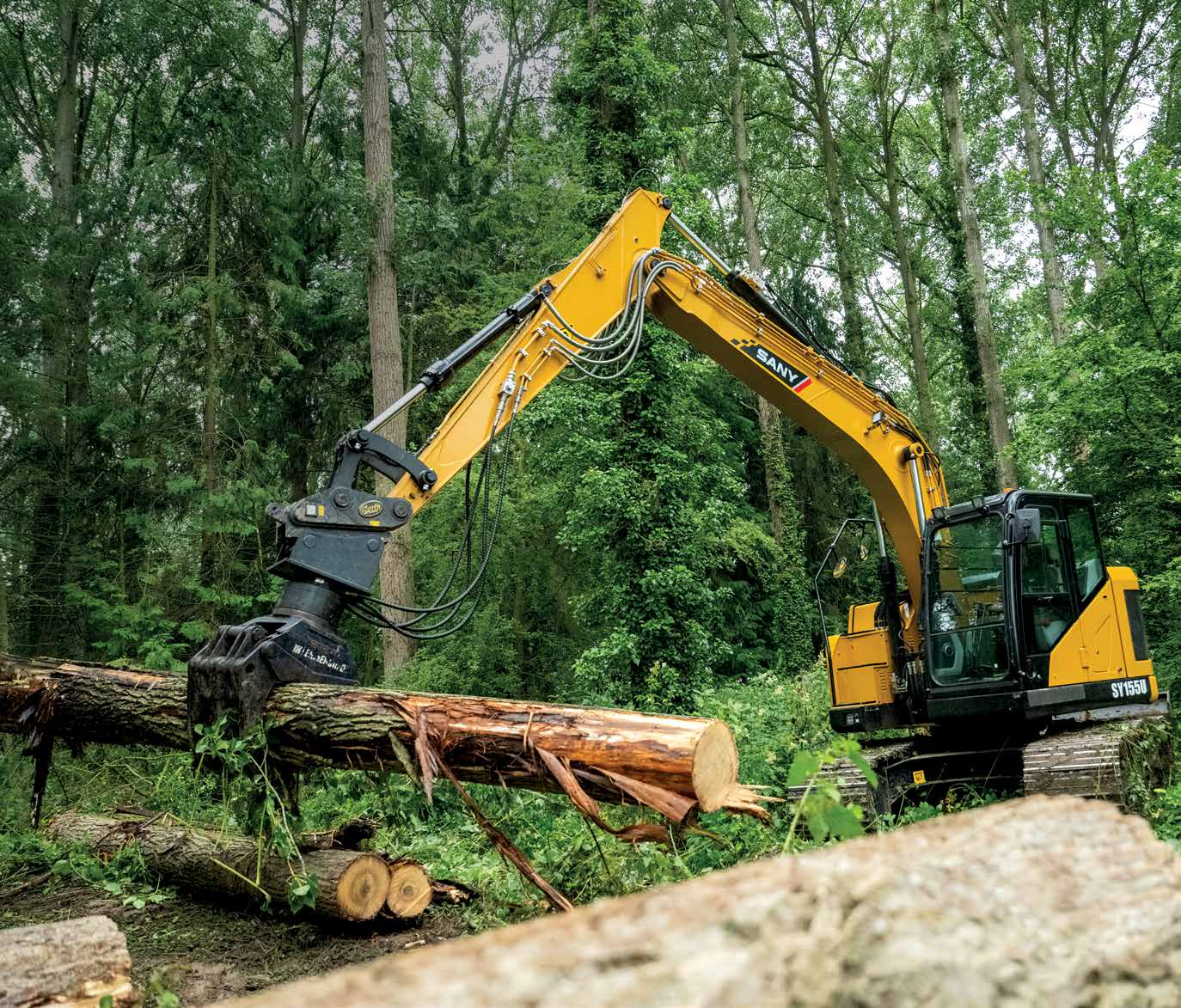 Photograph courtesy of Paul Argent at RPA Media