SANY Climbs to No. 4 on KHL's Yellow Table
2021-05-20 22:52:02
By Admin
SANY reaches number 4 in KHL's Yellow Table of the World's Top 50 Construction Equipment Manufacturers!
Moving up one place from 2020, SANY has achieved its highest ever ranking on the table.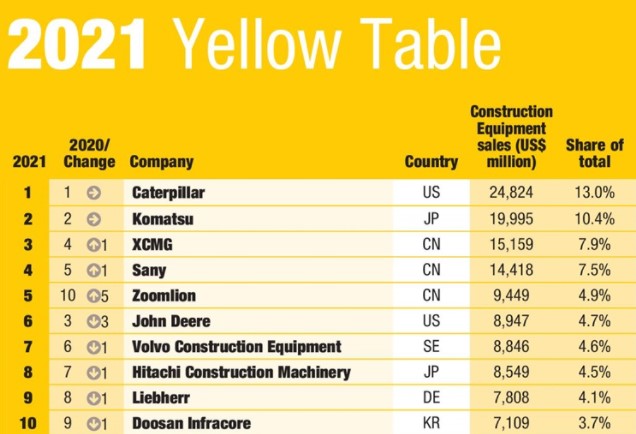 The climb to number 4 was mainly attributed to the increase in sales revenue from $10.9 Billion in 2019 to $14.4 billion in 2020.
A huge increase in the number of excavators sold throughout 2020 has been one of the major areas of growth for SANY.
Read all about it here:https://www.international-construction.com/news/Construction-s-top-ten-OEMs-revealed/8012251.article?fbclid=IwAR0_Rzo_oler1EQkfUr1kasFYyPQsgDlcHfdLiEFQkjbXLJzDntSi8lLZ8w