SANY wins IFOY award for innovation
2020-08-04 20:58:10
By Admin
On Monday 13th July SANY Europe won the IFOY Award 2020 (International Intralogistics and Forklift Truck of the Year) in the category 'special vehicle' with the product SRSC45H9A Hybrid Reach Stacker.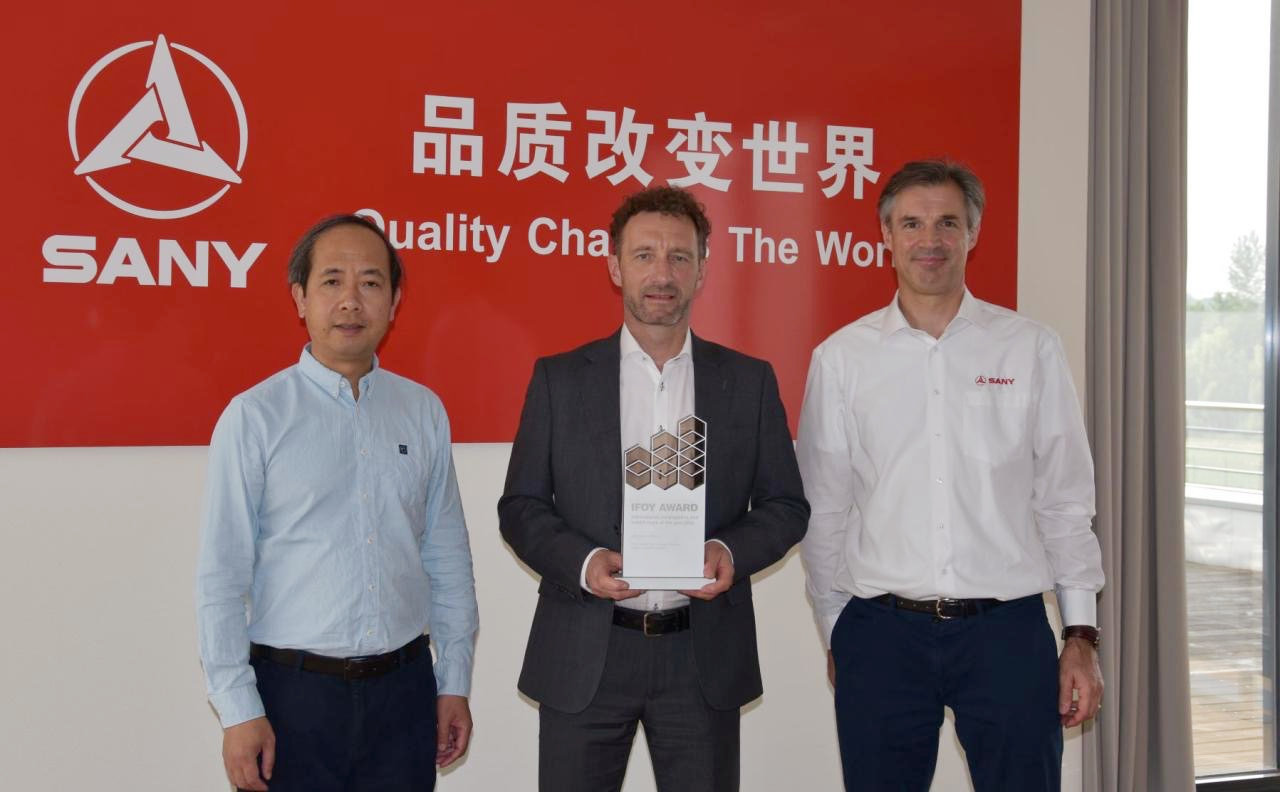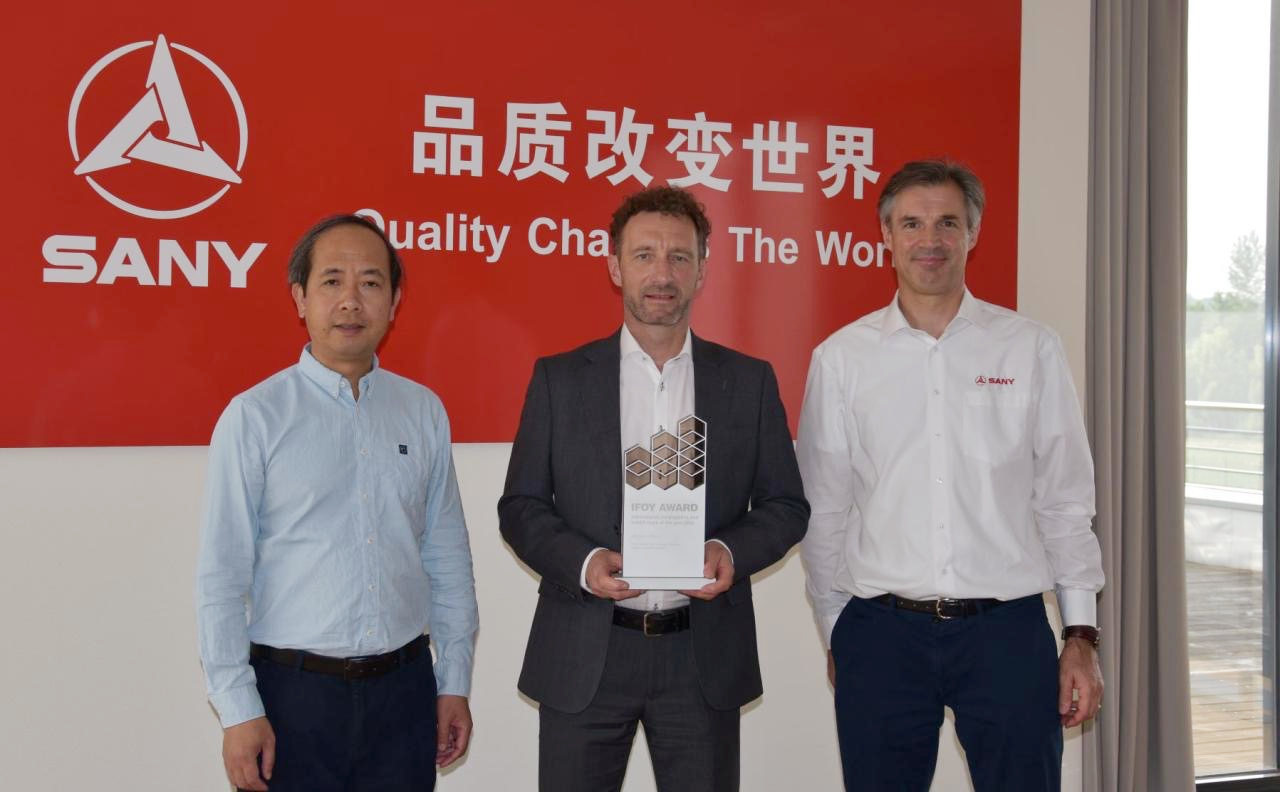 The International Forklift Truck of the Year (IFOY) is composed of the German VDMA Association, CeMAT exhibition and a jury of experts from the industry. This independent organisation assesses and recognizes the best intralogistics solutions in the global forklift industry. So far, with SANY stepping up, it is the second time that a Chinese company has been rewarded a world-class logistics product award (BYD's pure electric forklift ECB18C won the award once in 2016).
This year's IFOY award selected 17 machines and solutions from 16 manufacturers, including Sany, Bosch Rexroth, Toyota and Hyster, with a panel of 27 renowned logistics media professionals from 19 countries.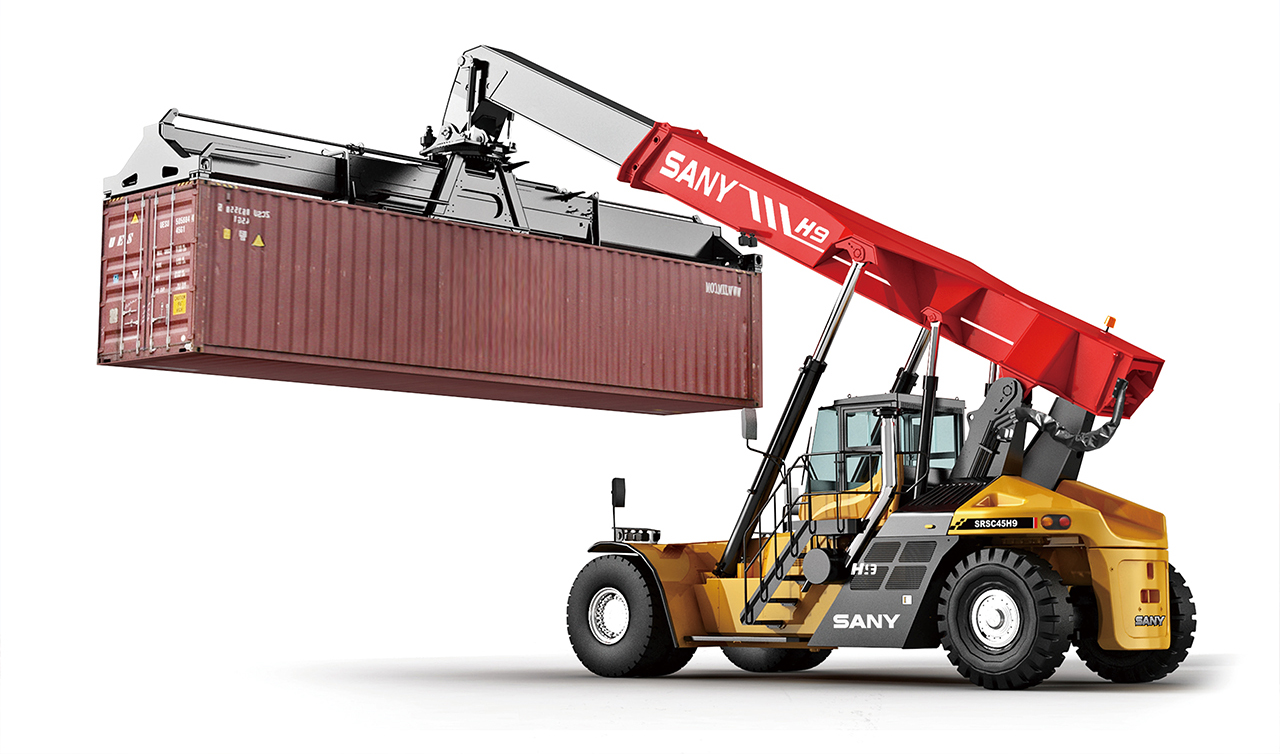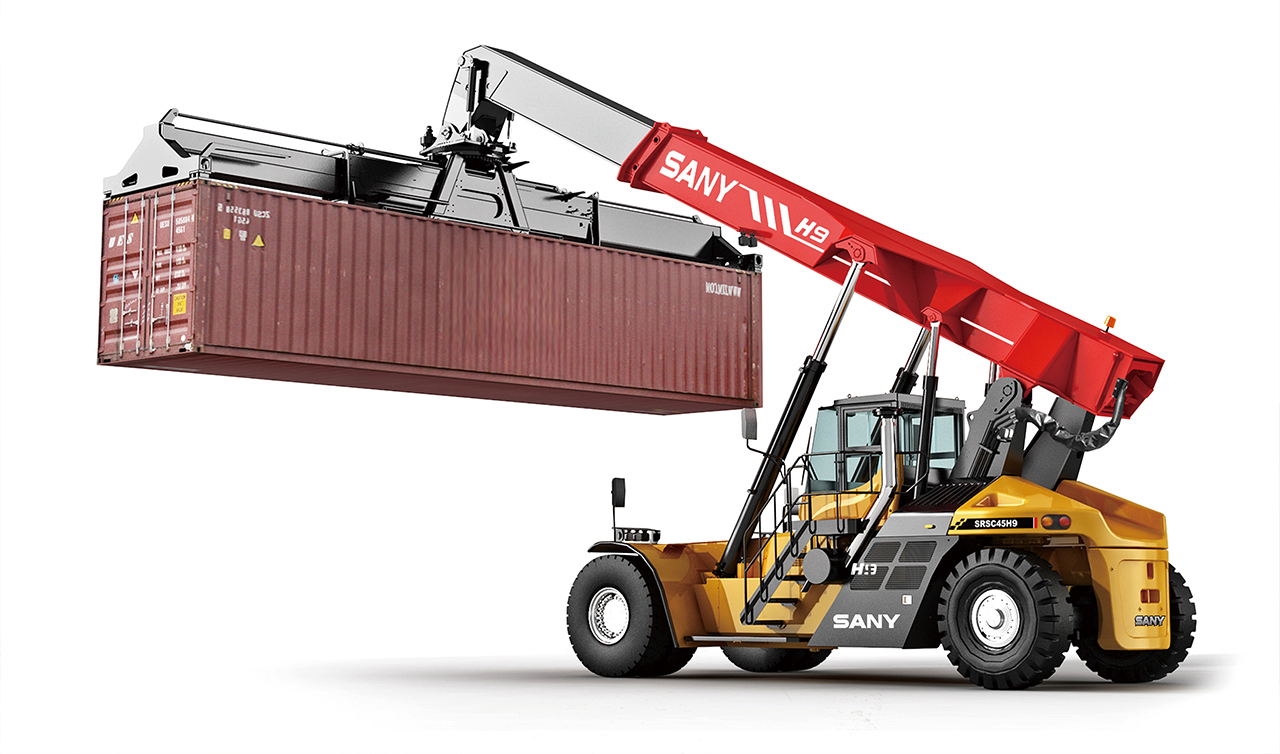 The jury selected the SANY Hybrid Reach Stacker for the Award, since this is the first Reach Stacker on the market with a truly economical hybrid system. Technically the SANY Hybrid Reach Stacker contains an energy recovery system for boom lifting, a light-weight spreader design and an enhanced transmission-engine combination. These innovations deliver 20% fuel saving and enable more container-moves per hour. Financially, these innovations reduce the machine cost per container-move by 15% and break even in less than 2 years.
Jürgen Keller, Product Manager and interim Marketing Manager said, 'We feel very honoured and proud of this Award. It highlights how SANY is committed to introduce innovations, which provide clear customer benefits.'