ReCon Waste blown away by SANY
Established 10 years ago, ReCon Waste, headed up by Managing Director Daniel Connolly, not only processes and recycles waste materials, but also focuses on the construction and agricultural sectors and operates a mixed fleet of machinery.
The two new machines – a 16-tonne SY155U short-tail-swing and a 21-tonne SY215C – are the first SANY excavators in the ReCon fleet and Daniel says won't be the last as his operators have been, in his words, 'blown away' by their driveability, performance and comfort.
Investing in the SANY excavators wasn't a decision the company took lightly. "We shopped around for several months," says Daniel, "looking at what was available on the market. We considered all the top brands and even had a couple of demonstrations of other makes in our yard."
"Not only that I consulted a couple of my friends who work in the same sectors as I do and they couldn't believe the build quality and the specification level of the SANYs, so I believe I came home with the best excavators out there. I wouldn't swap these new SANY's for anything else and am proud to say that the SY155U was the first one of the model to arrive in Ireland".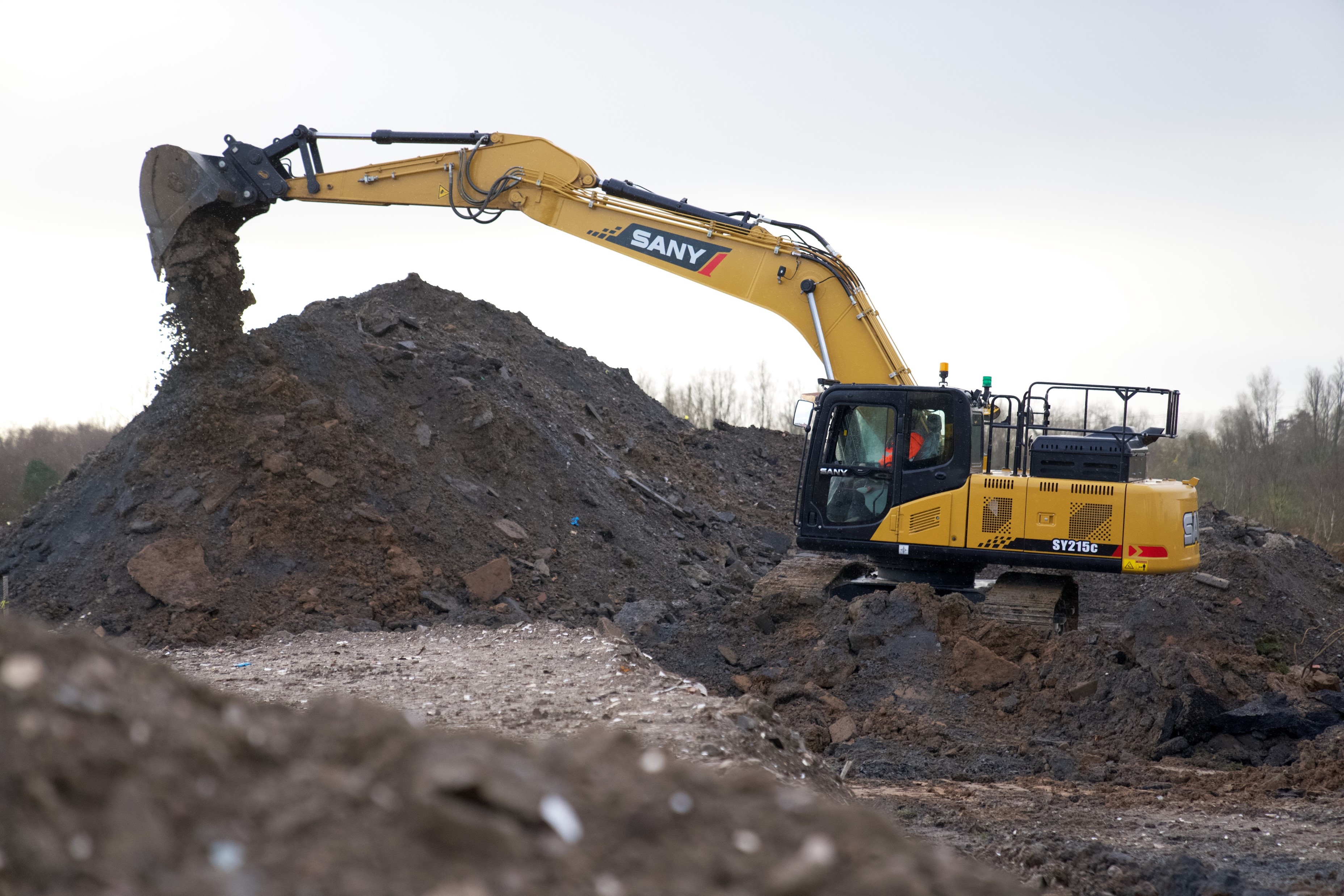 In the beginning, Daniel says he was undecided about which size of machine to invest in, initially opting for the 16-tonne SY155U, but then he saw the 21-tonne SANY SY215C in Sleator Plant's yard and took both of them.
Powered by a 78.5kW Isuzu 4JJ1X engine the SANY SY155U has been an immediate hit with the drivers. It offers safe, easy entry, plenty of room and full visibility outside, while the cab leaves nothing to be desired. The drivers can also enjoy a comfortable fully adjustable air-suspension seat, ergonomic controls and a modern audio system.
The ergonomic shape of the joystick controls ensures that it sits comfortable in your hand and allows precise handling. The two auxiliary control circuits already come as part of the standard equipment and allow operation of various attachment devices such as tilt buckets or grapples. Both of these proportional control functions are operated smoothly via the sliders in the joysticks.
Likewise, the bigger SY215C has also proved to be a perfect fit at ReCon Waste. The SY215C features a Cummins engine and smooth Kawasaki hydraulics, with a smart hydraulic control system that adapts the pump power to the available engine power. This means greater efficiency and lower fuel consumption, thereby providing excellent cost effectiveness.
While we are primarily a waste and recycling company, we also undertake heavy duty construction, site clearance and farm work so we need machines that are robust and reliable," says Daniel, "and these new SANYs fit the bill perfectly on every count. We use a number of different attachments on them, ranging from pulverisers and rock hammers to vibrating plates and even hedge cutters, all of which increases the versatility of the machines."
"Our drivers initially might have been a bit wary of the brand as it was new to them, but once they climbed into the cab and went to work, any concerns they might have had just evaporated; they were quite simply blown away by the machines build quality and handling – smooth, stable and steady; and they have everything they need in the cab to make their work environment very comfortable."
Something else that didn't go unnoticed by Daniel was availability. "Most people go to buy a machine when they need it; they don't want to wait 12 months…if you have work in hand, you need the equipment now, so availability also played a part, and the SANY machines were in stock when I contacted dealers, Sleator Plant. That made a big difference too."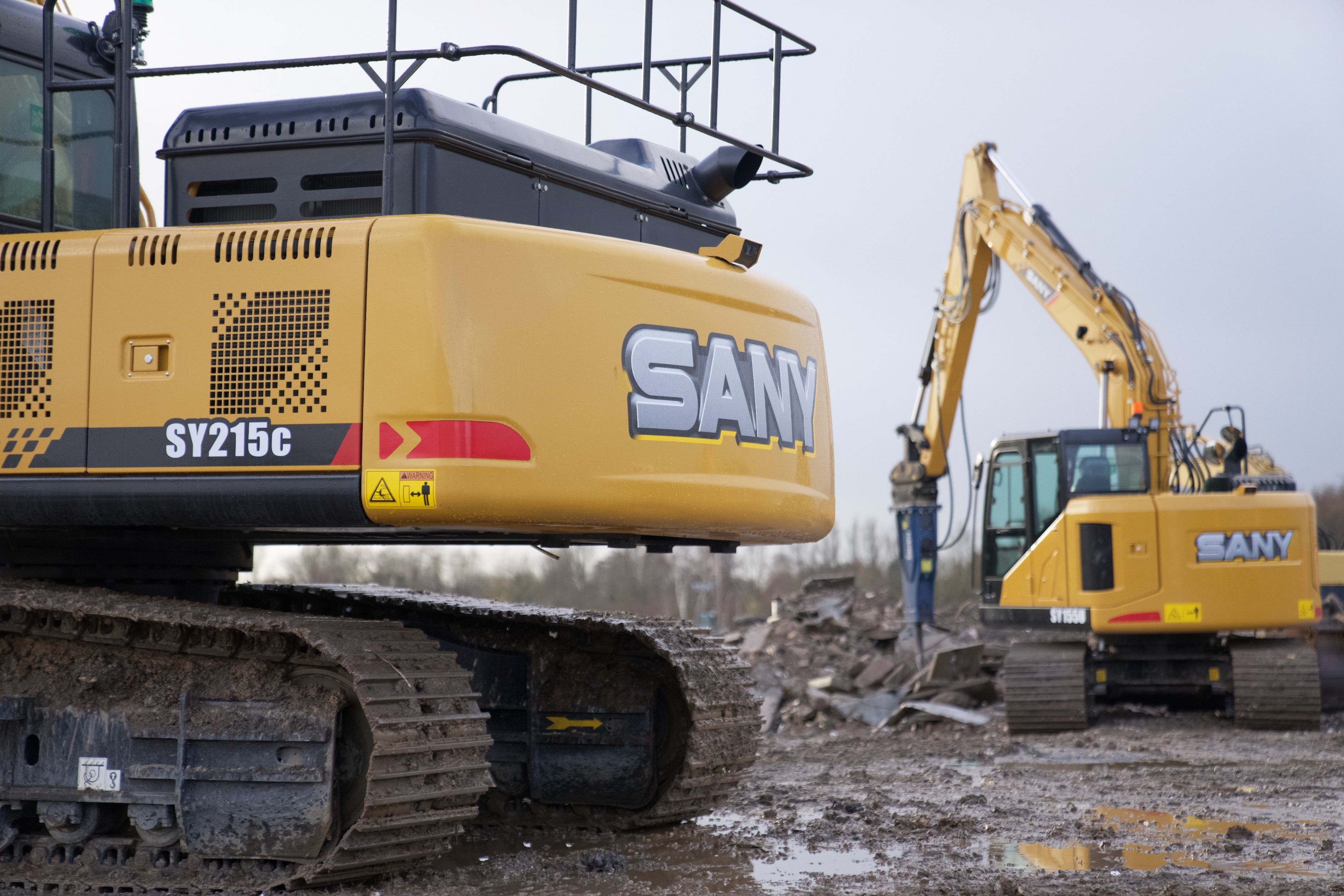 Thank you to Awesome Earthmovers magazine for the quotations used in this SANY in Action article and for providing the fantastic pictures.